Unlimited Cash Calls, No Contracts, Flat Monthly Fee
In Partnership With
Monkey Tow Marketing
Finally, A Towing Marketing & Advertising Program That's Worth It
Stop, take a second and breathe a sigh of relief. You've found the last towing marketing and advertising program you will ever need. We get it. You probably paid big money for a website, SEO, social media, Google Ads or a pay-per-call program. And that's ok but it isn't working or you wouldn't be here reading this right now. Am I right? That's where Monkey Tow Marketing steps in to do the heavy lifting for your towing business.
Monkey Tow Marketing Puts You In The Fast Lane To
Affordable, Limitless Cash Call Growth
We've changed the game when it comes to towing advertising by leveraging our industry-leading flagship towing site TowTruckNearMe.co to launch your business miles ahead of the competition at the push of a button.
They see you first, they call you first. You get more calls and make more money!
After years of testing, measuring and tracking performance, we have figured out what works and what doesn't.
Now we're finally opening the doors to all tow operators ready to grow…JUST LIKE YOU!
How It Works In 4 Quick Steps
Give Us Info
You tell us some info about your towing business
Create Strategy
We customize your strategy using that info
Let's Launch
Your program is switched on sometimes within 24 hours!
Get Calls
Cash calls start flowing in almost immediately
What Is Unlimited Cash Calls?
You've realized the pay-per-call world has its advantages and disadvantages. Ultimately it ends in a fight over call quality, and you're just too busy to constantly check on every call and dispute it to get credited back. Forget all that!
So we decided that our performance skills should be to your benefit, not ours. We launch your campaign, and whatever comes in is yours exclusively for one flat monthly partnership fee!
Highest Quality & ROI Focused
Get Started On Fast Tracking Your Towing Business To Success
No Contracts…Ever
Cancel Anytime
Affordable flat monthly fee
Transparent easy to read reporting
Responsive, friendly support
Built by industry experts
Cash Calls! ROI Focused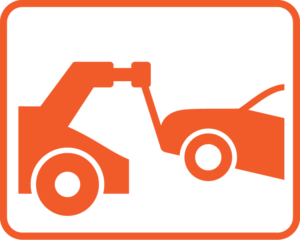 Who's This For?
The operators that do the best, typically can handle 10 jobs per day and operate 24/7
Even though we believe every towing company can benefit from a program, we are realists and know not every business is ready and able to grow.